Affiliate disclosure: This post may contain affiliate links and I will be compensated if you make a purchase after clicking on my links. If you enjoy reading "Legalese", here's my full disclosure policy.
Don't keep all your eggs in one basket. It's an age old proverb and its very true today and true for your ecommerce business.

I'm expanding my ecommerce sales beyond Etsy and in this post I'm going to share with you how to sell on Instagram without a website. I've just started doing this and have had just a handful of sales so far but I think it can be a viable (and almost free) option for other online sellers too.

I sell the same items (and additional ones actually) that I list in my Simply Craft Supplies Etsy shop on my Instagram account @SimplyCraftSupplies. I set up this IG account specifically for this purpose.
I am not advocating walking away from Etsy, or eBay, or whatever other online marketplace you're currently selling on (or thinking of selling on). Rather I'm saying, consider spreading your sales channels out… But don't spread yourself thin though.

Okay, let's get to it.
How To Sell On Instagram Without A Website
Even if you don't have an ecommerce site of your own, you can still sell on Instagram.

I mention this because Instagram offers Shoppable Posts. These are posts that will direct buyers from you IG post to the product page of an item for sale on your website.

This is a nice easy way to sell through/from your Instagram posts but if you're willing to put in just a little bit of extra elbow grease, you can still sell items on Instagram without having to set up an ecommerce website and also without having to re-direct potential buyers to your Etsy shop.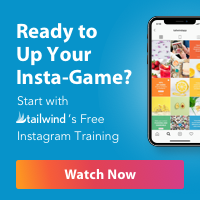 How I Sell My Etsy Products on Instagram
Before proceeding, here's what you'll need in order to sell on Instagram successfully using the method I describe below:
An Instagram account (naturally)
A PayPal Business account (you can probably get away with using a regular PayPal account but it will be a bit more cumbersome)
All the other regular stuff you use when selling on Etsy i.e. shipping supplies, etc.
That's it!
Step 1: Photograph the item with your smartphone
Because Instagram is primarily designed to be used with smartphones this is pretty easy and convenient

I try to style the product just a little bit (don't go overboard with this by overdoing it with backdrops); I simply place the product on a clean hardwood floor and put a prop plant in the corner (see image below for an example).
I've experimented with different backgrounds but have found that the above just works best – best picture quality that highlights the products quite well.
Step 2: Create text for your post
Go into your "Notes" application (on iPhone) or similar note-taking app on non-iOS devices

For the different product categories I sell in, I have created a listing template and stored that in my Notes app
I simply switch out the product name/title and item specifications for each posting – this saves a LOT of time especially because what most people on IG pay attention to is the product image and if interested, they will then scroll through your post to find the pricing info
Use bullet points generously (and include lots of white space) in order to make the info in your posting very easy to read
Include a section with specific steps potential buyers should follow in order to express interest and complete the purchase
Here is an example of the exact text I include in my Instagram postings:
Step 3: Make the sale
Instruct interested buyers to leave a comment stating something like "SOLD" or "MINE"… Try to keep it to a simple 1-word comment

It's also good to mention in your post that "backup buyers" may also express their interest by commenting with something like "BU" or "1st backup" or "2nd backup" etc.
The good (and important) thing about encouraging backup buyers is to give yourself more selling options in case the first person to claim dibs on your item doesn't end up paying for it (or doesn't pay up on schedule)
Step 4: Follow up with your buyer
When the buyer comments "SOLD" on your post, contact them via DM (if they haven't already contacted you as directed to in the post) with a request for their zip code and PayPal email

You will use the buyer's zip code on the USPS website to calculate the cost of shipping the item
You will use the buyer's PayPal email address to send them an invoice for the item
Step 5: Create and send invoice to buyer
Log in to your PayPal account and create an invoice for your buyer

The importance of having a business PayPal account is because it will give you the option to create an invoice template that you can use to send to all your IG buyers
The PayPal invoicing system is very organized and will produce sequential invoices as you get each sale; it also tracks all payments received as well as pending payments.
With the PayPal invoicing system, you have the option of sending reminders to buyers if payment has not been received
You may opt to send the invoice directly from PayPal to the buyer's email address, you can also grab a link to the invoice and send it to the buyer via DM on Instagram
Step 6: Mail the product
Once you receive the payment then go ahead and process, package and ship the package just as you would for items you sell on Etsy
Notice that I added a section that mentions that I'm a 5-star seller on Etsy (I also link to my Etsy shop in my Instagram profile).

I do this for the "street cred" because it's unlikely that people will be willing to buy an item from just any random person on social media so I leverage my presence on Etsy and the reputation I've built there.

This way potential buyers can hop over to Etsy and check me out before doing business with me.

This is why I think it's important to keep your Etsy shop open in addition to selling on Instagram, because Etsy is a site your buyers will probably be familiar with and one which they trust. So hopefully, if they see you're good on there then they'll be more likely to trust you.

And so far, it's worked well for me.
How To Mail Items Using PayPal Shipping
One downside to selling on Instagram is that there is no integrated shipping on IG like you get with Etsy but thankfully, PayPal offers a shipping option and that's why it's a great option (and the only option I currently recommend) for receiving payments for your sales on Instagram.

You can seamlessly buy and print USPS postage and pay the online (non-commercial) postal rate for purchasing postage online. This is the same discounted rate you get through Etsy Shipping.

The only downside so far is that I have not yet figured out how to print the mailing label from my Dymo LabelWriter 4XL which I use for my Etsy shipping.
Step 1: Click on the "Payments Received" link in your PayPal account
Step 2: Click on "Print Shipping Label"
Step 3: Because the buyer pays with PayPal, you will/should have their name and mailing address; if you don't you can ask the buyer for it via DM on Instagram
Step 4: Select the USPS mailing service you want to use to mail the item i.e. First Class, Media Mail, Priority, etc. and enter the package dimensions and weight
Step 5: Select any additional frills like Signature Confirmation, insurance, etc.
Step 6: Click "Continue" then "Pay & Continue" then "Print Label"
If and when I figure out how to print mailing labels from PayPal Shipping on my Dymo printer, I'll update this post with the steps so you can replicate it as well.

Hashtags For Selling On Instagram
Hashtags are everything when it comes to selling on Instagram (and getting attention on Instagram). I have semi-automated the process for myself by doing some prep work.

You'll need to find relevant hashtags for the products you sell and include those as the first comment on your IG post for each listing. Be sure to mix it up a bit.

You get a maximum of 30 hashtags per post. Try to use them all. Be careful… Don't use too many (if any) hashtags that are super-saturated because that will diminish your chances of showing up high in those results.

I have created lists of hashtags for the different products I carry and I have stored those in the Notes app on my phone so as I list I can easily copy and paste them into the comments for each item post.
Very Important:
Create a unique hashtag for your account. This is important so that people who want to always see your posts can search for them by your unique hashtag, or better yet, they can actually follow your unique hashtag.

That's great!

Mine is #scsupplies (for Simply Craft Supplies) and every single post will get this hashtag attached to it. I also include it in my IG profile description so people can easily associate it with me/my account.

Be sure to make this unique hashtag intuitive so that it's easy to remember.
Selling On Instagram ~ Additional Frills
Mark As Sold
Though not 100% necessary, something I like to do after an item sells is mark it as "SOLD" so that others who are perusing my Instagram feed will know that said item is no longer available for sale.

I try not to jump the gun though… I will only mark an item as "SOLD" after I have received payment in full and mailed the item (or at least prepared it for mailing) to the buyer.
Dealing With Insecurities When Selling On Instagram
Followers & Likes
I am not and would not be considered an Instagram influencer by any stretch of the imagination (check out my IG profile – as of the time of writing this post – in the picture on the right).

With just 71 followers, it doesn't exactly scream "Popular!" does it?

You might think that you need hundreds or thousands of followers on Instagram in order to start making sales… You don't.
The "magic" is all in the hashtags and using the power of hashtags to attract the right people (your ideal customers) to your posts; it is NOT in the number of followers you have or the number of Likes your post receives.

I made my first sale when I had less than 50 followers and as of the time of writing this post, I still have less than 100 followers (and as mentioned earlier, I've made a handful of sales already).

That's not to say that having more followers won't necessarily increase sales, I'm pretty sure it will; all I'm saying is that you can start making sales with even a small following.

Again, that's because the "magic" is in the hashtags.
Final Thoughts On How To Sell On Instagram Without A Website
I just started doing this back in July 2019 kind of on a whim but really to see if it was possible.

Even though I haven't been 100% consistent, I am going to stick with it because I see that there is potential here for this to become a viable outlet for selling… Not necessarily my sole outlet for selling, but definitely an egg in my basket.

So far I have had just a handful of sales on Instagram but I noticed that those sales were correlated to the amount of time and effort I put into listing items on the platform.
Have You Tried Selling On Instagram?
How about you?

Is this something you've tried or considered trying?

If so let me know in the comments section below what your experience has been and if you have any tips to share.

Haven't tried it yet…? Let me know in the comments section if you follow along and try it using the steps above and if they have been helpful to you.
For more help growing your Etsy-based business, check out these resources:
Other Popular Posts